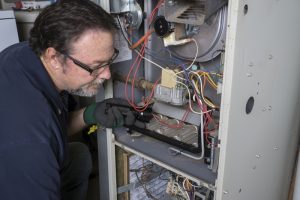 Obviously, we understand why you'd ask this. Not only do many homeowners believe—mistakenly so—that maintenance isn't that important, but we live in Florida! We barely even use our heating systems, why schedule maintenance for them?
Well, simply put, because we do use them. Your heating system has an important job and you would likely be able to effectively use it for however brief a period you may need it, otherwise we doubt you'd be reading this blog post right now.
But to make sure that your heater actually functions and you're not calling for emergency heating repair in Niceville, FL during our brief-but-chilly winter months, then you'll want to schedule preventive maintenance for your heater, no matter what type of system you're using. While this won't guarantee that you won't have a problem, professional maintenance is the only way to reduce your risk.