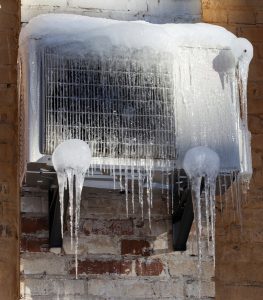 "Wait, isn't ice development a normal part of air conditioning? After all, it is a cooling system right?"
Well, not quite. Actually, ice is not part of the cooling process at all! Unless you're using an evaporative cooler—which is likely not the case here in Northwest Florida—then you're using a refrigerant-based system to cool your home. To provide the cooling you feel in your living space, your air conditioner uses that chemical refrigerant to absorb heat from inside your home and transfer outdoors. This is why the condenser unit outside blows out heated air when your air conditioner is running.
Moving heat from one place to another using refrigerant, as we just described, does not use or create ice.