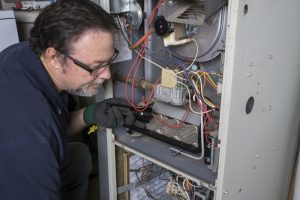 Maybe you aren't thinking about your heating system quite yet, but it's never too early to think about how to save money! Heating maintenance is certainly one way to do just that.
Regardless of our climate, the fact is that even if we only need our heaters for a very brief amount of time this winter, we need them to work as efficiently as possible, right? After a long season (that's not over for several weeks still in our parts) of soaring hot temperatures and energy bills to use our air conditioners, don't you want a bit of a financial break?
You can get that, with a heating tune-up! Read on as we uncover some of the benefits of this service.