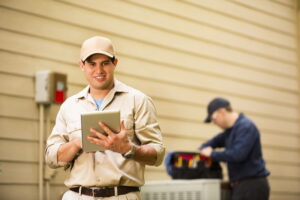 There are a variety of benefits to having a heat pump. For one thing, they're very energy-efficient, which is a benefit to both the environment and your wallet.
They can also be much quieter than traditional central AC units. But the thing that truly sets heat pumps apart is their ability to switch between heating your home and cooling it, simply reversing the flow of refrigerant to either carry heat into your home or carry it out. 
If your heat pump was set to keep your home cozy during the winter, you've had to switch it back to cooling mode by this time of year. But what if you tried and it wouldn't work? What if your heat pump just won't cool your home, and is stuck in heating mode? This can happen on occasion and we can explain it to you.