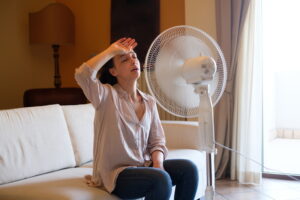 If you've lived in Northwest Florida for even just one summer, then you get that humidity is a major concern when it comes to home comfort. Even the mildest of warm days to us can still feel sweltering when the relative humidity level is high enough. This is because the higher the moisture levels in the air, the easier it is for heat to get trapped in the body. Basically, too much humidity makes you feel hotter than it actually is, because you can't sweat it out!
Humidity creates other problems too. It encourages the development of mold and mildew, as well as other bacteria, and can cause water damage to surfaces. But if you have an air conditioner in your home, you may think that this won't be a problem–that the air conditioner is a natural dehumidifier.
While this is true–that your forced-air cooling system does have dehumidification properties–it needs a little help. Read on to learn more!