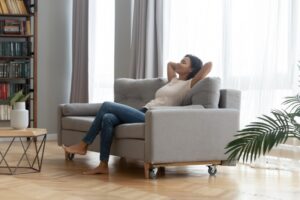 It's not often we meet a homeowner who doesn't care about saving money. This is particularly true in regards to energy savings or utility bills. In addition to these charges every month, you also have AC upkeep to keep in mind. After all, we need these systems here in Florida, which means staying on top of maintenance, repairs, and eventual replacement when needed.
We have some good news! There are some pretty simple tips you can follow to actually boost your AC efficiency. As a result, you can help the system last longer and you can save money by lowering your bills, since your air conditioner won't have to run as long or work as hard to do its job.
Do keep in mind, that if you have an aging system (10-15 years old) then it may be time to start considering replacement. Soon, no amount of efficiency tips will keep your system running as it should. In the meantime, though, read on for some of our best AC efficiency-boosting tips.