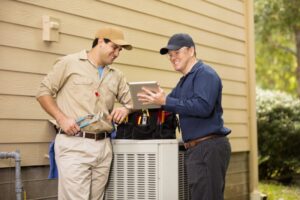 Unfortunately, there still isn't an air conditioner on the market that will last forever. We think it's pretty safe to say that will never be the case.
However, when you care for your air conditioner properly, it should be able to give you a good 10-15 years of useful service life. If your system is much newer than that and is starting to show signs of malfunction, it's possible you need a repair. After all, air conditioners suffer from wear and tear just like any other large home appliance.
The problem with AC problems is really neglect. If you recognize that your air conditioner is struggling, the best thing you can do for it is contact a professional right away, rather than waiting for that problem to turn into a bigger emergency, like a complete system breakdown. So, what are the signs that your cooling system is, in fact, struggling? Read on to find out!