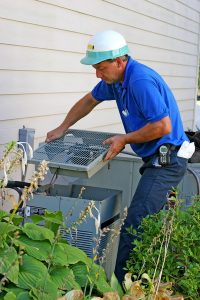 It's that time of year again—the time where we turn off our heaters in favor of our cooling systems. In fact, depending on which of our service areas you're in, you likely are already using your AC. But, did you have it maintained before you started using it? Don't worry—if your answer is "no," it's not too late!
Maintenance is a preventive service for your HVAC systems that help them last longer, perform better, and resist big emergency repair needs that could cost you an arm and a leg. Homeowners are sometimes resistant to such a service, feeling like it's not "needed." But when something goes wrong that could have been prevented, you'll see just how valuable maintenance is.
For some homeowners, it helps to understand exactly what goes on during maintenance. Our professionals thoroughly clean the system for optimal performance, make adjustments to any loose components, and make recommendations for repairs. We do all this while carefully inspecting your air conditioner, and this is the important part! Read on to learn more about this step.