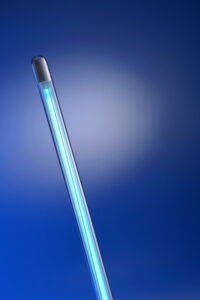 Did you know that there are indoor air quality systems called UV air purifiers (a.k.a UV germicidal lights) that are great for your home? It's not every day that you hear UV radiation can actually be good for you, but in this case, it is!
UV air purifiers are among a line of air purifiers that could be helpful for your Northwest Florida home. Even if you already have another type of air purifier installed in your home, you can benefit from the installation of UV germicidal lights. We'll get into the "how" below.
As you read on, keep in mind that you always want to be thinking about your overall indoor air quality. Many homeowners hear that term–indoor air quality–and all they think about is the temperature of their home, when good indoor air quality is actually about so much more. Read on!