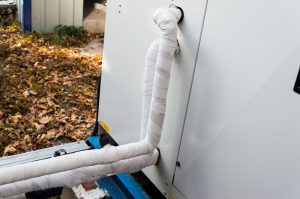 Has your handyman told you to refill the refrigerant on your air conditioner because it's getting low?
Have you been looking online for ways to seal your refrigerant leak by yourself?
Well, aren't we glad you found us! First off, your AC does not consume refrigerant, so if your system is low- there must be a leak somewhere. Not only that, but refrigerant leaks are a critical concern and should in no way be fixed by untrained hands.
If your system is low on refrigerant, our technicians can perform a refill—called a recharge, but this is only a band-aid on a deteriorating problem that could spell costly repairs for your AC in your future.
So, let's start at step one. How can you tell that your AC is leaking refrigerant? (more…)