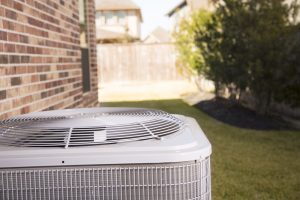 Hurrah, summer is almost over! Alright, so maybe that doesn't mean much for those of us in Northwest Florida. In fact, it means we have to do our due diligence even more than other parts of the country to ensure that our air conditioning systems are in good condition year-round, to supply us with efficient and effective cooling.
Still though, AC problems tend to come up around this time of the year, since around these parts, we run them consistently day in and day out. Hopefully, you had maintenance done before the summer season began. Considering how much you use your cooling system, particularly if it's a heat pump, then this service appointment should be scheduled at least twice a year. Regardless of how well you care for your system though, there's always a chance that you'll find yourself in need of air conditioning repair in Destin, FL. Keep reading to learn about some common repair needs.
Refrigerant Leaks
Have you ever noticed fluid escaping from your air conditioner? Perhaps you thought it was normal—after all, refrigerant runs out like any other fluid, right? Wrong—upon installation your air conditioner is supplied with enough refrigerant to ideally last its entire lifespan. If your air conditioner is leaking refrigerant, it can lead to a host of other problems.
First off, your home won't be as cool because your air conditioner won't be able to reach your desired temperature. Secondly, ice may develop on your evaporator coil, preventing the coil from doing its job and thus rendering your system useless.
Clogged Condensate Lines
This is one problem that you should definitely try to avoid. Blocked condensate lines can cause water to back up into your living space, just because of a little debris and buildup. A leaking air conditioning system—when it is water—likely just needs a good professional cleaning.
Fan Belt Replacement
Fortunately, this is one of the easiest repairs to prevent, and to resolve. However, this is only the case if you have it handled right away. When a fan belt wears down, your technicians can simply take it off and put a new one in. It's a small component that's typically readily available and inexpensive.
The fan belt will be checked during your AC maintenance appointment, but you can also notice that yours is broken by listening for a squeaking noise in the cooling system. Don't get stuck without air conditioning just because of a small faulty component!
Major System Component Replacement
Hopefully, you'll never have to deal with this in the middle of summer or the middle of an unexpected heat wave. Finding a part that is the right match for your AC equipment can be a challenge during this time of year. The best way to avoid this problem is, again, scheduling maintenance on a regular basis.
Kool Breeze of Northwest Florida, Inc. is the company to call when you find yourself in need of quality AC services. Contact us today whether you suspect a repair need, or would like to schedule your next
air conditioning maintenance appointment.