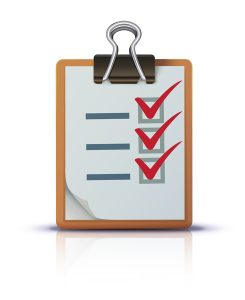 If there is any single air conditioning service we think is vital for your cooling system, it's maintenance. Homeowners often still see this as a frivolous or "luxury" service but that's just not the case. The fact of the matter is, if you want your air conditioner to last as long as it is meant to—an average of 10-15 years—and work as effectively as it is meant to throughout its lifespan, you have to have it tuned-up by a trained professional.
This is particularly true when you consider our climate. If you have a traditional central air conditioner, then annual maintenance is essential. If you have a year-round heat pump or ductless system, then this should be increased to every 6 months.
But, is there anything else you can do to ensure the efficiency of your air conditioner?
There sure is! Read on to learn more.
Change Your Air Filter
Do you know about the standard air filter that comes already installed in your HVAC system when you purchase it? It's not there to protect your indoor air quality—it doesn't hurt your indoor air quality, but that isn't its purpose. It's actually in place to protect the interior components of the air conditioner itself from dirt, dust, and other debris that gets drawn in with the warm air from your living space.
Naturally, when your air filter gets too clogged up with debris it cannot draw in as much air as usual. Therefore, airflow is negatively impacted which can create a whole host of other problems with your air conditioner. These problems will cause your cooling system to wear down faster and require more frequent repairs.
Changing your air filters every 1-3 months, depending on the type of filters you use and the level of contaminants in your home, is a task you can and should be doing on your own to keep your AC in good shape.
Keep Everything Clean
Part of professional maintenance involves our technicians thoroughly cleaning your HVAC system inside and out. This helps it perform more efficiently and also helps with your indoor air quality (there are specific indoor air quality products and services you can invest in to help this even more). Again though, while professional maintenance is an important part of keeping your system in good shape, you can do your part too.
Before and during the cooling season, make sure you check around your outside unit. Are there leaves, branches, lawn mulch, grass clippings, etc. surrounding the unit? If so, this can cause hot air to get trapped instead of properly exhausting, creating problems for the compressor. Use a low-pressure hose to clean off the outdoor unit once or twice each season of AC use.
Keeping your system clean applies to the inside, too! If your vents are dusty, or obstructed with furniture, backpacks, toys, etc. then your air conditioner can't truly effectively cool the space.
These are just a couple of small ways you can help improve the efficiency and efficacy of your air conditioner! Ask us too about duct cleaning and duct sealing services to ensure there are no hidden problems.
Contact Kool Breeze of Northwest Florida, Inc. for your comprehensive Navarre air conditioning needs.