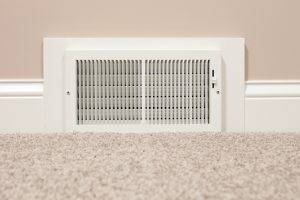 One of the most common questions we understandably get about air conditioning systems is how homeowners can use them most efficiently, in order to lower their energy costs. Considering how uncomfortably warm in gets in our climate, and how long it lasts, it's only natural that you might wonder this as well.
We have good news! There are a number of actions you can take to lower your bills, including scheduling routine maintenance. Spending a little money now on tuning your air conditioner up each year can actually save you even more in the long run throughout the year. There are also various HVAC and indoor air quality products that can help, such as a dehumidifier that will allow the air to feel cooler so you can turn your thermostat up a couple of degrees and your AC won't have to run as long.
Read on as we dive deeper into this topic to help you save energy and money!
Raise the Temperature
This might sound counterintuitive, but as we just mentioned above, raising the thermostat a couple of degrees will allow your air conditioner to shut off sooner. This essentially means your air conditioner won't have to work as hard to do its job.
The thing is, many homeowners have their thermostat set far lower than they need to, even though most individuals are perfectly comfortable at 78°F or even a little higher throughout the day. You can also save energy by having the temperature a bit higher when you're not home, or while you're sleeping—which is easy to do with a programmable thermostat, and especially a smart thermostat.
Use Those Ceiling Fans
Your home's ceiling fans won't keep you cool on their own—after all, a fan cannot lower the temperature of the room that it is in. Ceiling fans can make you feel cooler, however. This is because they help sweat evaporate from the body, which is our natural way of keeping cool.
When you're using your cooling system, ceiling fans help push cool air down, and keep warm air rising. Therefore, pairing your ceiling fans with your central air conditioning system enables you to run that cooling system at a higher temperature, which helps lower your monthly energy costs.
Change Your Air Filter and Keep the Cooling System Clean
There are some misconceptions around this, but the air filter that comes standard with your air conditioner is not there to protect your indoor air quality, but rather the interior components of your air conditioner from dirt, dust, and other debris. The problem is, when these air filters get too clogged up with debris, they can't effectively draw in the warm air needed to get the cooling process going.
This means your air conditioner will struggle—perhaps malfunctioning or freezing up as a result. Be sure to change your air filter every 1-3 months to combat this problem and keep your system working efficiently.
If the interior components of your air conditioner (such as the coils) collect too much debris and grime, it may not be able to absorb heat as it is supposed to. By changing the air filter, having your system routinely maintained, and scheduling repairs as soon as you suspect you need them, you'll help keep your air conditioner running efficiently!
Contact Kool Breeze of Northwest Florida, Inc. for reliable air conditioning services.