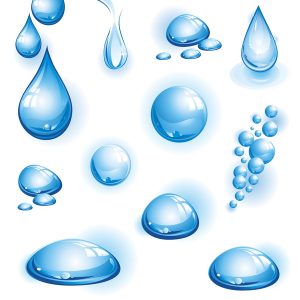 When the average person discovers water somewhere on their property where it shouldn't be, their natural inclination may be to call a plumber to investigate a leak. However, you may actually need to call for Destin air conditioning repair, instead. Air conditioning systems can, in fact, leak water, but it's not coming from your plumbing system. Instead, it's due to condensation that has built up within the system and may, if drainage isn't properly set up, find a way to spill over and into your home.
Depending on where your cooling system's indoor unit is located, the results of a leak can be detrimental. So, what should you do if your AC system does spring a leak? Read on to find out.
Where Is This Water Coming From?
As we mentioned above, water leaks in air conditioner come from condensate that's not draining as it should. You've seen condensation build up before. For instance, it is what happens when you leave a glass of ice water out on a warm day. Small water droplets—condensation—collect on the air conditioner's evaporator coil because of the humidity in the air that condenses as it passes over that cooled coil.
This is a normal part of AC operation, and therefore your cooling system is designed to get rid of this condensation that could otherwise leak into your home. A drip tray rests below the coils, and it is installed at an angle with a drainage hole at the bottom, which leads to a pipe that should allow water to drain outside of your home.
What Is Wrong with the Condensate System?
So if your water isn't draining properly, to the point that you've discovered a leak, there could be a number of different causes, which we've highlighted below:
The condensate drain might be clogged, which forces water to overflow from the drip tray.
The drip tray is damaged or knocked out of alignment.
Excess moisture from high humidity requires you use a condensate pump in addition to the condensate drain system.
What Should You Do?
Another possibility is that ice has formed along the evaporator coil and is thawing, which can be caused by a clogged air filter. Whatever the cause of your air conditioner leaking any type of fluid, though, the next best step you can take to avoid potential damage is to shut off your cooling system.
Next, give the pros a call. We have the training and expertise to deal with any sort of air conditioning unit. It is possible that you can clear out a clogged condensate drain by yourself, but it's usually best to let someone with the right amount of experience handle your professional air conditioning repairs.
As you wait for your air conditioning technicians to arrive, we encourage you to do your best to clean up the leak and assess the damage. Doing this ASAP might prevent the development of mold and mildew that can negatively impact you and your family's health.
For quality air conditioner services, contact Kool Breeze of Northwest Florida, Inc. today.