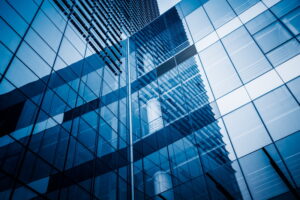 You could probably find a number of "professionals" who'd be willing to do work on your commercial HVAC system, whether it's a heating system, AC system, or ventilation system. But how much experience do they have with commercial spaces? Sure, a generic handyman hired by your building manager may be able to do simple fixes, like adjusting a loose component or fixing a small plumbing problem, however, they don't have the expertise that professionally trained HVAC technicians do–especially in the commercial space.
Fortunately, it's easy to find a qualified commercial HVAC contractor! Professional HVAC technicians, such as those on our team, are great at what they do and have the training and skills that go above and beyond what you could ever expect from an amateur or general handyman. Read on as we uncover some of the qualities you should look for in a commercial HVAC technician.
Experience
We don't just mean that your commercial HVAC professional needs experience with HVAC in general, but that they need experience specifically with commercial spaces! Commercial buildings are much more complex than residences, especially depending on the nature of the business or businesses within them.
A residential space simply doesn't have the demand for great HVAC and indoor air quality that a commercial space does. Think about it–it is the typical residence, it's just you and your family whose comfort you need to worry about. But if you manage or own a commercial space, you probably have tenants, customers, visitors, and/or employees to be concerned about.
Comprehensive Services
We think that it's essential you work with a commercial HVAC contractor that offers every service you might need over the years. At this moment, you might just be looking for a professional to install a new commercial air conditioner. However in the near future, you might need a repair, and you should have professional maintenance done once a year, too.
If you choose a company that just does sales and installations, you'll need to start the process of looking for a professional all over again anytime you need follow-up services. It's far better to find trusted technicians who can handle it all.
Their Accolades
There are many certifications and awards that a leading commercial HVAC contractor can earn that will let you know you can trust them for your commercial HVAC needs.
For example, are they NATE-certified? This stands for North American Technician Excellence, and it's the standard by which all professional HVAC technicians are measured.
But this isn't the only certification that your HVAC tech can or should have! Keep an eye out for additional local and state recognitions that they may have, such as your city or county's "Best of the Best" in business awards. You might also want to take a look at their online reviews and see what other customers are saying! There's a lot still to be said for word-of-mouth marketing, especially when it comes to commercial services. If other business owners in your area trust one particular company, it's a good sign!
Contact Kool Breeze of Northwest Florida, Inc. for professional commercial HVAC in Destin, FL.