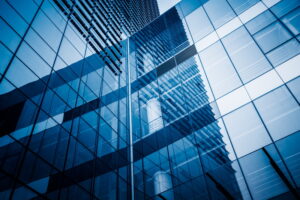 We aren't really used to excessively cold temperatures for long periods of time in our corner of the world. But we do definitely get a reprieve from the scorching heat this time of the year—which can make it easy to forget our AC service needs. If you don't need your air conditioner right now, do you really need to worry about it? Well, if we're discussing your commercial HVAC system then yes, absolutely. Now is the perfect time to schedule commercial AC maintenance.
Commercial maintenance is one of those services that are more important than many business owners or commercial space managers even realize. Sure, it's easy to remember that your home's air conditioner might need service now and then, but commercial systems tend to be "out of sight, out of mind." Unfortunately, this attitude can lead to problems like unhappy customers, tenant complaints, or unproductive employees, when the air conditioner stops working efficiently or worse, breaks down. Read on as we uncover the importance of commercial air conditioning maintenance!
Don't Forget the Comfort Needs of Your Commercial Space
We get it—we run a business too. You're very busy, with plenty to deal with each and every day. Scheduling an HVAC service that you don't need right now probably seems a little unreasonable. Perhaps you think it's a waste of your time or your money. We strongly encourage you to reconsider this, though. Maintenance is a lot more about preventing future problems than it is about solving a current one.
A commercial air conditioning maintenance session can take about 1-2 hours for each unit. If you're using a packaged or rooftop unit, you don't really need to worry about us being in your way or causing any sort of business interruption. During the maintenance session, our technicians will comprehensively clean and adjust the inside of your air conditioning system, and thoroughly inspect it for pending or potential future problems. At the very least, your commercial air conditioning maintenance session will ensure:
The air filters aren't too clogged up or dirty.
All the moving parts are functioning properly and are well-lubricated.
Everything is operating safely, reducing property risk.
All the electrical connections are properly in place and your refrigerant isn't leaking.
The rooftop units are in good condition.
If our technicians do come across something in your commercial AC system that needs repairs to fend off a worsening problem, then we'll alert you to it right away so you can get it on your schedule ASAP. This will help reduce the chance of a business interruption and keep your space comfortable.
Keeping Up On Repairs
We mentioned above the importance of keeping up on your commercial AC repairs. If you notice anything unusual about your air conditioner's operation, it's time to give us a call for repairs, regardless of how recently you had the system professionally maintained. Signs of a problem include:
A lack of cooling
Strange noises
High energy bills despite comparable use to last year
Please don't hesitate to give us a call if anything seems out of the ordinary with your commercial AC operation.
Contact Kool Breeze of Northwest Florida, Inc. for service on your commercial HVAC in Gulf Breeze, FL.