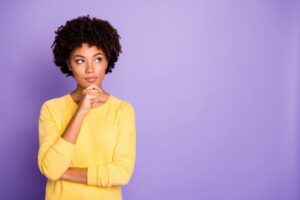 Alright, let's face it, our winters are pretty brief. In fact, in other parts of the country we are pretty sure folks would laugh at us if we told them what residents here consider "cold," right? Especially the last couple of weeks!
Still though, you are probably like most Gulf Breeze residents and used your heater a little bit, right? Regardless of whether your furnace gets used for months or only gets a little "airtime" each heating season, the fact is that sooner or later it will need repairs. This is particularly true if you have an aging system—one that is 10-15 years old.
Of course, with such minimal use, and because we're almost done with winter anyway around here, you might be tempted to put off late-season heating repair needs, right? We really encourage you not to do this, as it could leave you with a broken-down system next fall when you need it again. Or depending on the problem, it could impact your AC system too. But how do you know if you have late-season heating repair needs?
Heed These Signs You Need Heating Repair
It's one thing for us to tell you to take care of your heating repair needs, but if you don't know you have these needs, that's not super helpful. Read on as we uncover some of the most common indicators that you are, in fact, in need of heating repairs.
Your system is making unfamiliar or loud noises you've never heard, like banging, clicking, or groaning.
There's a lack of warm air or declined airflow coming through the vents.
Your energy bills have spiked and are higher than average for this time of year.
Your furnace's pilot light is burning yellow instead of blue.
Your heater won't turn on or stay on, or it is turning on and off rapidly which is known as short-cycling.
There are a number of potential reasons any of these issues can occur. This is especially true if you skipped maintenance this past fall. You may have an issue with the thermostat, for example, instead of with the actual HVAC system. Or you could have damaged ductwork.
The good news is these are both relatively easy fixes for our technicians. The bad news is that these are both problems that will also affect your air conditioner. So, it's important that you have them managed right away.
Another problem that is an easy fix—so easy you can fix it—is a clogged air filter. There's a common misconception that the standard HVAC air filter is in place to protect indoor air quality. But it's actually there to protect the HVAC system itself from dust, dirt, and other debris that can get in and coat the components, causing further issues.
Your air filter should be changed out every 1-3 months depending on the type of filter and the level of contaminants in your home. Instructions will be on the filter itself, and this is an easy job to complete on your own!
When you do need a little extra help though, that's what we are here for.
For quality heater repair in Gulf Breeze, FL, contact Kool Breeze of Northwest Florida, Inc. today!