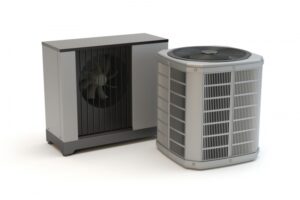 A heat pump is an excellent choice for cooling a home in the heat of Florida. If you have one, you've probably been very happy with it. But as the coolest part of the year passes, it's time to evaluate whether your heat pump is up for another summer's hard work. We'll go over the signs that it's time to consider replacing your heat pump. If you do need a new one, you can get the installation done before the summer hits.
Age
As long as a heat pump is regularly maintained by a trained professional, it should last more than a decade. Fifteen years is the most you can expect. That doesn't mean you absolutely must replace your heat pump even if it's working well at age fourteen or so, but you will be at higher risk of repair needs or breakdowns.
Since paying for an expensive repair on such an old system would be a poor financial investment, replacement would be the wiser choice. And having it replaced before it fails will save you from waiting for a new system to be installed in the sweltering heat of Florida in July.
Repair Needs
Even the best systems need repairs on occasion. It's perfectly reasonable for your heat pump to require a repair every few years. But if it's been needing a few repairs every year, those costs add up. Increased repair needs are more likely in older systems, which means you may be ticking both of these boxes.
As the system continues to age, the issues are likely to get worse, not better. While it might be worth the cost of a minor repair to drag a failing heat pump across the finish line at the end of the cooling season, you probably don't want to start the summer with a heat pump that you know is struggling.
Inefficiency
The biggest selling point of a heat pump is its efficiency. Of course, your utility bills will fluctuate based on how much you use your heat pump, but it'll be more efficient and less expensive to run than a standard air conditioner. Regular maintenance can help to keep that efficiency high for many years.
But if your cooling bills have increased when you haven't increased your usage, the wear and tear of years of battling the Florida heat may have taken a fatal toll. Replacing the system might be the only way to get your utility bills back down.
Replacement
When you decide you need heat pump replacement in Fort Walton Beach, FL, the most critical step to take is to have a qualified professional assess your needs, help to select a heat pump that fits those needs, and install it. Amateur installation can lead to equipment requiring constant repairs or having a shortened lifespan, which can cost a lot more than a professional installation would have. Make sure you have a partner in your home comfort that you can trust.
For professional heat pump installation, maintenance, and repair, look no further than Kool Breeze of Northwest Florida, Inc.  Contact us today!