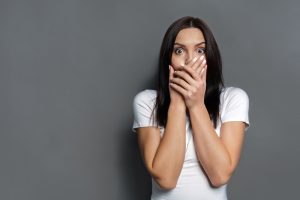 If you're like many homeowners in the Gulf Breeze area, chances are that you use a furnace for your home heating needs, during our brief but often chilly winter season. This is a good choice, since furnaces offer powerful, efficient, and reliable performance. Like any important appliance or major piece of equipment, however, it can malfunction, and may need professional attention as a result.
The good news is, you needn't look any further for a qualified, experienced HVAC team to fix your heater. However, in order to know when to call for furnace repairs, you first have to know that your furnace needs repair. For help detecting problems early so you can call our team ASAP before problems worsen, read on!
Is Your Furnace Making Unfamiliar or Loud Sounds?
If you've had your furnace for even just a season or two, you likely are already familiar with the noises it makes when it runs and goes through its heating cycle. When your furnace becomes noisier than it should be, or if you hear sounds you don't expect, it typically means something is amiss.
This sounds might include mechanical shrieking (indicative of motor bearings wearing down), grinding (motors needing lubrication), clicking (cracks in the heat exchanger), and rattling (maybe a loose part, perhaps in the blowers). It takes a trained professional to accurately determine what's wrong and have it repaired.
Is the Heater Turning On and Off Rapidly?
This scenario is known as short-cycling, and it can be a sign of a number of different problems. First off, if it's a brand new heater and has been short-cycling since the beginning, we are sorry to tell you that you had too large of a system installed for your home.
Otherwise, something else is causing your furnace to finish its heating cycle too early, and this places a huge strain on the components, raises your energy bills, and doesn't give your furnace time to send heat evenly around the home. This problem might be as simple as a clogged air filter, which is something you can and should change on your own. Or it can be something more ominous—but if changing the air filter doesn't do the trick, you'll need to call an HVAC pro to know for sure.
Are Your Energy Bills Too High?
Alright, we'd guess that no matter what you're going to answer "yes" to this question. After all, nobody likes paying for their utilities. What we mean though, is that your energy bills shouldn't be that much higher than what they were last year, or that much higher than what your neighbors are paying unless you are using your heater a lot more. If your bills are higher than it seems they should be, reach out to our team so we can find out why.
Are You Feeling Cold Spots Indoors?
Let's say your furnace is running and everything seems okay—but then you notice that rooms in your living space are colder than they typically are. This can be indicative of a number of issues, like leaky ductwork—or it can be that your furnace is losing its heating power so that heat is only reaching some of the rooms.
When you need reliable furnace repair in Gulf Breeze, look no further than Kool Breeze of Northwest Florida, Inc. Contact us today!