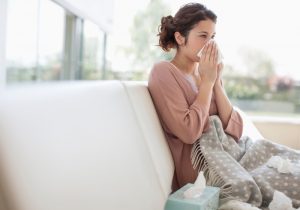 "What?" you may be wondering, "you're an HVAC company, why are you talking to me about tree pollen?"
Here's a little fact you may not be aware of—the indoor air quality within your home can actually be worse than that of outdoors. This is because homes and buildings today are built very tightly, sealing off any areas that can allow conditioned air to escape. This is great news for air conditioning efficiency! Unfortunately though, since air can't escape your home, neither can allergens.
This is the time of year known as "tree pollen season" here in the Navarre area, and every time you open your door, you're inviting this allergen inside. So, what can you do to combat it?