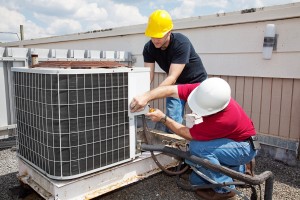 No matter what type of air conditioning system you have, it's imperative that it be properly cared for in order to ensure its efficiency and effectiveness. If you've ever had a heat pump, you might have heard how important it is to have bi-annual maintenance done on the system since it is used year-round. What if you have a conventional central AC system though or a ductless system? Is it still necessary to schedule your Destin, FL air conditioning maintenance on a bi-annual basis?
The short-and-sweet answer is—"yes." But why is that necessary? In Northwest Florida, our temperatures tend to soar for the majority of the year. While other parts of the country may use their cooling systems for 3-4 months out of the year, we use our considerably more—typically for 8-9 months, and we may even have heat waves in the "dead of winter." Because of this extra use and wear on the system, twice-a-year maintenance is a necessity.
Preventing AC Problems
Whether you have a heat pump or a central air conditioning unit, the purpose of routine maintenance is to prevent problems with it. During your maintenance appointment, our HVAC professionals will fully inspect and clean your air conditioner, in addition to making any necessary recommendations for repairs, and adjusting components that need it on the spot.
Most air conditioning problems start off small, but if neglected can turn into much larger issues that require emergency—and often expensive—repairs. If, however, proper adjustments are made and/or repairs are addressed immediately, your chances of facing an emergency are much less. And the fewer repair needs you have, the longer your air conditioner is likely to last.
Maintenance helps the overall efficiency of your air conditioner, too. Dirty components mean less effective components, and more stress on your AC unit. This can lead to sudden breakdowns, and negatively impact the service life of your air conditioner. Scheduling maintenance as often as you should will leave you with a peace of mind that you've done everything in your power to ensure the longevity of your air conditioner.
Bi-Annual Air Conditioning Maintenance
As we mentioned above, climate control systems typically only need a tune-up once a year. The timing of this tune-up is typically going to be in the spring, before the system's busiest period of use. If you really want to make sure that your AC system is in top working condition, however, you'll want to invest in this service both in the spring and in the fall—or at least twice a year so long as the appointments are 6 months apart. If you haven't scheduled your air conditioning maintenance in at least that time, now is the time to do so—it's never too early, or too late!
At Kool Breeze of Northwest Florida, Inc. there is no such thing as a wrong question. No matter what your HVAC needs are, we're happy to help ensure your peace of mind while keeping you and your family cool and comfortable—don't hesitate to reach out to our team of experts.