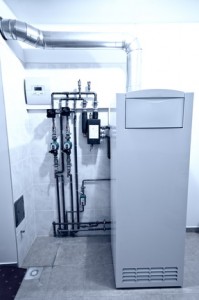 It may not be as unbearably cold here as it is in other parts of the country currently—in fact far from it—but that doesn't mean that Florida homeowners aren't just as deserving of efficient heat when temperatures do drop. Sure, residents in the Midwest may laugh at what we consider "cold," but on a 50 degree night, you'll be thankful for an effectively working furnace!
If your furnace does malfunction, then we are here to assist with professional furnace repairs throughout Gulf Breeze, FL and beyond. In the meantime, we'd like to share with you some of the most common causes for furnace repair, many of may be avoided entirely with proper maintenance.
Have You Kept Up on Maintenance?
Speaking of this very important service, are you keeping up on your maintenance appointments? Your furnace should be checked and tuned-up on a yearly basis. During your furnace maintenance appointment, our professionally trained technicians will fully inspect and clean your system, making any adjustments necessary and checking for small repair issues.
Tackling these problems immediately following maintenance could help you avoid the largest of furnace issues. With or without maintenance though, the following are some of the most common furnace issues we receive service calls for.
Dirty/Clogged Air Filters: This is one maintenance task you can and should handle on your own—changing or cleaning the furnace air filter. This should be done at least every 3 months during heavy periods of furnace use. If you have significant contaminants in your home—excessive pet dander or cigarette smoke, for example—then you should up this to every month. A clogged air filter will certainly lessen the impact of your furnace, by limiting airflow and causing your furnace to work harder than it should have to in order to do its job.
Loose or Broken Components: Over the years, your furnace is going to accumulate normal wear and tear, which may cause components to loosen or breakdown to the point that they need replacing. Without being addressed, this can cause airflow issues, heat control problems, and overheating.
Pilot Light/Electric Ignition Problems: If your ignition or gas-powered furnace's pilot light is malfunctioning, then understandably you're going to have a hard time heating your property. Your pilot light can experience issues for a number of reasons, including thermocouple issues, drafts, or clogs within the system.
Little or No Heat: Reduced heat can be caused by a clogged air filter, or even a furnace that was never appropriately sized for the space to begin with—which is why professional heating installation is essential! If your furnace isn't heating at all it could be due to a thermostat setting issue, a power outage or tripped circuit breaker, or an unlit pilot light.
The team at Kool Breeze of Northwest Florida, Inc. is well known for superior air conditioning services. But we are also the team to turn to when you need quality heating services. Contact us today to resolve your furnace issues and to learn more about all of our HVAC offerings.