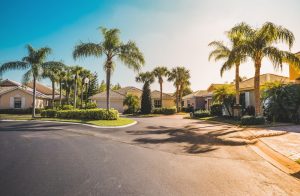 There are many ways that summer heat can put a strain on your air conditioner. And it may still only be spring, however, our temperatures have already reached a point that living without a fully functional AC system can be more than unbearable.
And the heat is just half of it! Humidity is another part of what makes Florida summers something to contend with. AC systems in our area face special challenges due to how high the moisture levels are in the air. The ideal relative humidity level is between 30% to 50% for comfort, but anything above that 50% is not only uncomfortable for us, but detrimental to our cooling systems, leading to Destin, FL air conditioning repair. So how exactly does humidity give your air conditioner trouble? Keep reading to learn more!
"Dirty Sock" Syndrome
Also called stinky sock syndrome, you can probably accurately guess that we're talking about a very unpleasant smell—something akin to a pile of dirty, sweaty socks. This condition is the result of excessive moisture forming along the evaporator coil of your air conditioner, which happens often when humidity is way too high.
What occurs is that the moisture produces mold, or at least encourages the development of it. Mold across your evaporator coil means the moldy smell soon spreads throughout the entire ventilation system. But it's not just the smell of dirty socks that's the problem. Mold on the coil inhibits the cooling system from properly removing heat from the air, and this negatively impacts performance.
Corrosion
This may have already occurred to you, however any time you have metal meet water, corrosion is a possibility. In the case of cooling systems, the major danger with corrosion is with the electrical components. This is why checking the electrical connections is an important part of regular HVAC maintenance—our technicians understand the unique needs Destin homeowners have when it comes to combatting excessive moisture.
Clogged Condensate Drain
The condensate drain of your AC system is there to drain moisture. It's a component of all air conditioners, no matter what part of the country they're in. But when you combine heat with humidity and how much you use your cooling system, then a clogged condensate drain becomes an even bigger concern.
Algae and mold growth can occur, creating clogs and causing the condensate pan to overflow. If this happens, your AC could be triggered to shut off, and you'll experience water damage to your property.
The Secret to Combatting Humidity
Of course, you can't control the level of humidity outdoors, but there are steps you can take to prevent humidity from having too much of an effect on your cooling system. Scheduling regular maintenance is an excellent first step. Maintenance allows our technicians to fully inspect and clean your air conditioner, making sure it will operate at its best. It's a preventive service that gives you the peace of mind that your AC system is ready for whatever weather conditions are to come.
For exceptional HVAC services, contact Kool Breeze of Northwest Florida, Inc. today!