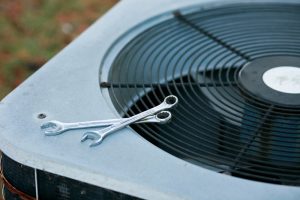 Fall is officially here! Okay, so that doesn't mean much for those of us in Florida—but temperatures will start to cool down a bit, at least to the point that we might be able to turn off our AC systems at night soon. With this short reprieve from the heat, now is the perfect time to consider what Gulf Breeze, FL air conditioning services you may need.
For instance, if you notice anything wrong with your air conditioner, even something seemingly minor like a strange noise, you should have our professionals take a look at it to determine if repairs are imminent. It's understandable why you might want to just ignore any signs of an ill-performing AC for now. After all, if you won't need it as much soon you can probably just wait until next spring, right?
This can be a mistake, for many reasons, some of which we've covered below:
Winter Heat Waves
Fall weather is unpredictable, and winter even more so. And let's face it, we've been known to have 95°+ days on New Year's Eve. Sure, that seems like a long time away now, but it will creep up on you, and when it does hit, it will put pressure on your cooling system to keep the household comfortable.
The chance of a breakdown occurring increases substantially if there's a malfunction in your air conditioner that hasn't been addressed. You may have thought the problem was inconsequential, but it can suddenly turn into a much bigger issue and leave you scrambling to get emergency repairs done, when you could have had it taken care of months earlier.
Equipment Lifespan
When any sort of problem develops with your air conditioner, it makes it work harder. You might not notice this in terms of its cooling performance (you could still be receiving the cooling you expect), however internally the AC wears down faster when there is a problem. This ages your cooling system prematurely, resulting in a system that needs to be replaced far sooner than it otherwise would have had to be.
Increased Energy Bills
The same stress on your cooling system that we mentioned above means that your system is drawing on more electrical power to operate. A poorly performing air conditioner will increase your electrical bills and leave you spending more per month that you should need to.
Air conditioners have to work hard around our parts. There's no reason to allow your AC that's behaving oddly in any way to linger on, and make the cooling system work even harder. The best way for you to avoid accumulating unnecessary costs down the road is to stay on top of your AC services.
Our HVAC professionals can put your cooling system back in shape. Plus, we offer comprehensive maintenance services to reduce the chance of these repair needs from occurring in the first place. Maintenance allows our team to thoroughly inspect your AC, make any necessary adjustments, clean all the internal components, and—yes—check for repair needs.
Kool Breeze of Northwest Florida, Inc. is the company to contact when you need quality AC services. Contact us today!