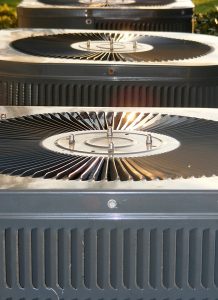 Though temperatures have begun to cool off some for the fall season, you're likely still using your air conditioner on a fairly regular basis. And since we all know heat waves can hit even in the dead of winter, you want to do everything you can to ensure that your cooling system is ready to handle whatever comes its way. This means scheduling routine maintenance, but also being vigilant about check for signs that your system needs Destin, FL air conditioning repair services.
For instance, is your air conditioner making strange noises during operation? Sure you could ignore these noises, but they could haunt you, leaving you wondering if your air conditioner is going to fail on you when you least expect it. This is why you should never ignore any ominous sounds. Keep reading to learn what some of these noises are that you should listen for.
Grinding
This sound is likely coming from your air handler, which is the component of your air conditioner that circulates air throughout the home while the system is on. Without it, your cooling system wouldn't actually be able to cool, since it can't draw air into itself in order to cool it.
The air handler motor is equipped with a handful of oiled bearings, which help it run more smoothly. Eventually, the bearings do wear down over years of use, which causes friction, This friction will reach a point where the air handler motor will begin making a loud grinding sound during operation. If you hear this, then you should have a professional HVAC technician examine the system as soon as possible. Without professional repairs, you run the risk of the motor burning out, which will require replacement and could damage your AC system further.
Bubbling or Hissing
This is most often caused by air bubbles within the refrigerant line, which is caused by a leak somewhere within that line. This drains your AC system of the fluid it needs to operate. As the refrigerant level in your cooling system drops, its ability to cool your home will drop as well.
Eventually, your AC won't be able to continue to operate with so little refrigerant available. A common misconception about refrigerant is that it's something that naturally depletes, like gasoline in a car. But this is not the case, your system should never lose refrigerant. Therefore, it means you have a leak that needs to be found and repaired at the source, in order for your cooling system to continue functioning as it should.
Short Cycling
Have you noticed the sound of your air conditioner turning on and shutting off before it completes a full cycle? This is called short-cycling and is detrimental to the health of your cooling system. Short-cycling can be caused by a variety of potential issues. While poor installation is one cause, if this is a new problem then you should be looking at other factors.
For instance, you could have an electrical problem with the system. The immediate impact of short-cycling is that your air conditioner won't be able to perform as effectively or efficiently as it should. And over time, the issue can dramatically increase the amount of wear and tear your system accumulates, making various breakdowns much more likely and probably shortening the lifespan of your system by a number of years.
To get your air conditioner back in shape before the next long cooling season, contact Kool Breeze of Northwest Florida, Inc. for expert AC repairs.