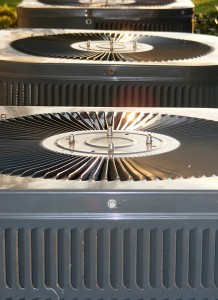 Temperatures may be on the cooler side now, but don't let that fool you! You know as well as we do how fast summer temperatures creep up on us, and how important it is to have an efficiently and effectively performing air conditioner to keep you cool. So how do you know if it's time to invest in a Fort Walton Beach, FL AC system installation or upgrade?
Is Your Air Conditioner Over a Decade Old?
As a general rule of thumb, a well-cared for air conditioning system will last about 10 years before it starts to perform less efficiently and effectively. An AC system replacement will cost more than a repair—sure. But, repair costs add up.
As your system ages, it's performance declines, leaving you paying more on a monthly basis than you should have to in order to reach the desired temperature in your home. Investing in an AC system upgrade means you'll save energy, and subsequently save money too.
How Often Do You Call for AC Repairs?
You can expect that you'll need to have a few repairs made to your air conditioner over the years. It's only natural that it accumulates wear and tear, even if you keep up on system maintenance diligently. If you find yourself calling for a system repair every few months, however, then there is something else at play.
To determine if it's time for an upgrade or if you can get by with "just one more repair" consider this—will your next repair cost half of what it would to buy a whole new, high-efficiency AC system? If your budget allows, then it may be much more cost-effective for you to purchase the new system.
What Do Your Energy Bills Look Like?
Have you noticed that your monthly utility bills have increased significantly over what you payed last year? This is a very good indicator that your air conditioning system isn't working as effectively or efficiently as it once was and needs and upgrade.
If you are paying more than last year, or if you've discovered that you are paying more than you neighbors even though your system use is similar, then chances are that a system replacement is your best bet.
How's Your Home's Humidity?
Is your home equipped with a whole-house dehumidifier? This is the best way to fend off the excess moisture that impacts Northwest Florida for the majority of the year. But even without this system, your air conditioner does have some dehumidifying properties during its normal operation.
Therefore, if your dehumidifier is working just fine or if you don't have one of these systems and yet are noticing that it feels particularly hot and sticky in your home, then it may be that your air conditioner isn't performing as efficiently as it used to. We encourage you to give our professionals a call to determine if an AC upgrade is right for you, or if perhaps the right indoor air quality products can resolve this matter.
Kool Breeze of Northwest Florida, Inc. is your trusted resource for all of your HVAC service needs. Contact us today!