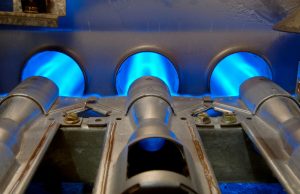 Last time, we talked to you about how to tell when you need repair work for your home. This week, we'd like to talk to you about how you can keep your home's heater happy. It's not always an easy task. Your heater is one of those home appliances that you've probably had in your home or in your life throughout your lifetime. This means that you probably don't think about how you run your heater too often. We want to challenge you to do so today.
If you read through our blog today and notice that you need a little extra help with your home's heater, it's time for you to schedule an appointment for heating repair in Destin, FL. Our professionals can help you out with everything you need.
Heating Tips You Need to Know
Here are some tips that you should keep in mind going forward this winter season:
1. Get a New Thermostat
When was the last time you upgraded your home's thermostat? If it's been around a decade long or even nearing that ten-year mark, you need to schedule an appointment with our team members.
You might have a thermostat that technically works, but it probably doesn't work well. We've made leaps and bounds in the realm of thermostat technology. If you're looking into smart or Wi-Fi thermostats, then we want you to consider the help of our professionals. We're here to help you through everything you need.
2. Set a Reasonable Temperature
Make sure that you're setting a reasonable thermostat temperature. You don't have to set your home's thermostat temperature to a super high setting just to get warm. It's better to set your home's thermostat to a reasonable temperature and wait for your home to heat up. Setting high temperatures that are unreasonable is only going to wear down your heater and hurt your comfort.
3. Utilize Your Ceiling Fan
Yes, you can actually use your home's ceiling fan in the winter! You can reverse the flow of your home's ceiling fan and use it to push your warm air downward. You don't want your warm air to collect all at the ceiling. You want it pushed down toward you.
4. Move Your Furniture
Do you have your furniture placed in smart spots throughout your home? Having your bed or couch right in front of a vent might seem like a great idea because you're able to get cozy here so easily. The reality of this is that you're inhibiting the flow of your home's heating. This is only going to hurt your heating in the long run.
5. Insulate Your Home
Do you have the right amount of insulation in your home? Insulation is the key to having a warm and healthy home. If you notice that you have random drafts throughout your home, then it means that you need to schedule an appointment with our professionals. If you don't have the right amount of insulation, you're going to be wasting your time and energy. Don't miss out on the heating you deserve.
Contact Kool Breeze of Northwest Florida, Inc. today to schedule an appointment with our professionals.