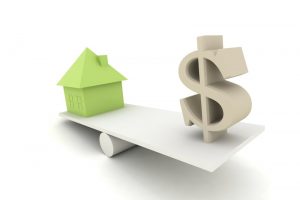 We're going to guess that the "pay less" part of that title is what caught your eye, as it should!
The fact of the matter is, though our area of the country isn't known for drastically cold and snowy winters, the drop in temperature this month absolutely necessitate a fully functional and effective heater. But if you're staying comfortable this winter and find yourself paying more than you should, then you really aren't getting the most from your furnace.
There are some simple steps you can take—some that don't cost anything but a moment of your time—to not only boost the efficiency of your furnace, but help prevent repairs, too. What are they? Read on!
Step #1: Get Maintenance Taken Care Of
"Wait," you might be wondering, "maintenance costs money and time, I thought you were going to give some cost-free tips?"
We are! Hang in there. But we cannot talk about the efficiency of your furnace without mentioning this very important service. Besides, maintenance is going to save you more money than it costs, by preventing inefficiency and repair needs.
It's typically recommended that you schedule furnace maintenance every fall before you need your system the most. But more important than that, is that you schedule maintenance on a consistent basis, every year. If you haven't scheduled maintenance in over a year, now is the time! (And if you've come across this blog post but actually have a heat pump system, then bump this service up to twice a year.)
During your maintenance tune-up, our professionals thoroughly inspect and clean your heating system's interior components. We also make adjustments as needed, and check for any repair needs. Taking care of these repairs now, before they grow into something bigger, will help you avoid costly heating bills down the road. More importantly, it will help your furnace operate as efficiently as possible.
Step #2: Open Your Curtains and Blinds!
When the sun is shining in, let it contribute to the warmth within your home by opening your curtains and blinds on south-facing windows. These windows get the most sunlight, and the radiant warmth from the sun is a free resource. This can help regulate the temperature in your home earlier in the day so your thermostat will signal the furnace to stop running—thus boosting efficiency.
That said, do be sure that your thermostat is correctly placed. If it is in the direct path of sunlight, it can signal your furnace to shut off too soon. Thermostats should always be installed in the most temperature-neutral area of your home for the best efficiency. This is true for your furnace and your air conditioner.
Step #3: Replace Your Air Filter
Your furnace and AC system typically share an air filter within your ductwork. This air filter isn't in place to protect your indoor air quality, but rather to protect your HVAC systems from being pummeled with dirt, dust, and other debris. When the air filter gets too clogged, it restricts airflow and can cause your furnace to run inefficiently and longer than actually necessary.
Depending on the type of air filter you have and the level of contaminants in your home, you should be replacing this every 1-3 months during periods of use. The air filter is typically located at the air return register, and will have arrows on it to indicate how to remove and replace it. However, please let our team know if you have any questions or need assistance.
Contact Kool Breeze of Northwest Florida, Inc. for reliable furnace repair in Valparaiso, FL!