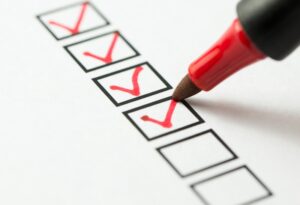 It's the middle of winter… which doesn't mean much for Florida residents. But let's face it, the contrast in temperature definitely makes winter feel cold to us in comparison to summer! And when we get cold, we want a heating system that functions like it is supposed to, while doing so affordably, right?
The best way to keep your furnace working well is with maintenance. Professional, annual, furnace maintenance allows our technicians to fully inspect, clean, and adjust your furnace. This ensures that it operates as efficiently and effectively as possible, for as long as possible.
That doesn't mean, however, that your furnace will never have a repair need between maintenance sessions. In fact, due to natural wear and tear or even unprecedented damage, you could find yourself facing a few repair needs over the course of the system's lifespan. The important thing here is to be aware of when your furnace is showing signs of repair needs, so you can call us right away, before those needs become much more urgent.
Read on as we uncover some of the most common signs of a struggling furnace!
Questionable Odors
We'll start here with a bit of a disclaimer—when you turn your furnace on for the first time each winter, it's probably going to have a slightly unpleasant smell. It's dust burning off the interior components of the system. The smell may linger for a few minutes, or sometimes even a couple of days if your system hasn't been used very often or isn't maintained as often as it should be.
But if after a few days you still notice that the system is churning out smelly air, there's very likely something wrong. Is the smell acrid? You may be looking at burning wires or overheating components. The best thing you can do for the system and your safety, in this case, is shut off the system and give us a call!
Lukewarm Air from the Vents
What's the point of paying for heat if the air coming through your vents is only lukewarm? Again, it doesn't get as bitterly cold here as it does in other areas of the country, but still, you want your heater to actually heat your home, right?
Lukewarm air can be the sign of a number of things, such as a malfunctioning heat exchanger in an electric furnace, or ductwork damage letting cold outside air through. The only way to have this problem adequately diagnosed is by giving our team a call.
Higher Than Average Heating Bills
Have you looked at your energy bills this winter to discover that they're a lot higher than they were this same time last year, or a lot higher than what your neighbors are paying? This is a sign that something is causing the system to work inefficiently.
It may be that components need to be adjusted, or you have breached ductwork. Our team can assess the situation and give you an accurate diagnosis.
Kool Breeze of Northwest Florida, Inc. is your trusted resource for heating repair in Navarre, FL and beyond! Contact us today.