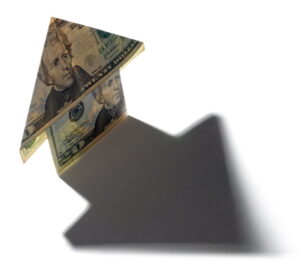 Let's face it, it's almost silly to talk about heating systems at all when you live somewhere like Florida. We're sure your friends or family in the Northwest and Midwest roll their eyes at you when you call 54°F "chilly." But the fact of the matter is, for us, that is chilly! And it requires a fully functional and powerful heater to keep you comfortable, no matter how briefly you may need that heater, right?
Additionally, who wants to pay more than they actually need to for heating when you live somewhere that you barely use the system? Now that is what's silly! There are a number of simple ways you can boost your heating efficiency to use it more effectively and save money on at least one monthly utility bill. Read on to learn how.
Use Your Ceiling Fans
You already do this all summer long, but did you know that it can benefit you when temperatures are on the cooler side, too?
The reason ceiling fans are so effective at keeping you cool in the summer is because they help better distribute the air coming from your air conditioner. In fact, it can make you feel 5° cooler or more. Therefore you can turn the thermostat of your AC up and give the system a break in run time to save energy.
This same concept applies to your heating system! All you have to do is flip a switch that's near the center of your fan, which will reverse the direction of the fan blades and better distribute the air coming from your heater.
Update Your Insulation
"Wait, why do I need insulation? It's always hot here!"
This is a common misconception—that insulation is only needed to keep homes warm in the wintertime. But the thing about insulation is that it's in place to prevent heat transfer, whether it's from the outside in, or inside out. This means that making sure you have proper insulation will benefit you in the cooler weeks and during our long, oppressive summers.
Insulation can become damaged from moisture due to high humidity, rodent infestations, or even improper installation to begin with. Reach out to our team today to learn about your insulation options.
Schedule Maintenance
This one is often skipped by Florida homeowners, who do not think that heater maintenance is worth the investment, since their heater is typically benched for 11 months out of the year, if not more.
The thing is, heating system maintenance is even more vital the less your system is used. A dormant heater, especially a gas-powered system, could be accumulating damage or other problems that could threaten the health of the heater itself, as well as your home safety.
Routine maintenance allows our technicians to thoroughly inspect, clean, and adjust components that need it, all while alerting you to potential repair needs before they grow into big HVAC emergencies.
When you need expert service for your heating in Navarre, FL, look no further than Kool Breeze of Northwest Florida, Inc. Contact us today!