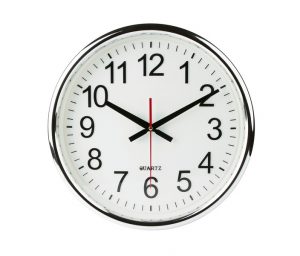 Sure, it seems strange to be talking about heaters in Northwest Florida. But when temperatures drop, you'll be thankful for a fully functional heating system. Or, you'll be regretting not having your heater maintained to ensure that it is fully functional! Even though our weather doesn't get nearly as bitter as other parts of the country, the difference in temperature certainly will impact you enough that the last thing you'll want to be stuck with is a failed heating system in the middle of a January night.
The best way to ensure that this isn't the case is to schedule preventive Milton, FL HVAC maintenance for your heater, no matter what type of heating system you're utilizing. Routine maintenance doesn't guarantee that you won't have any problems with your system, but it's the only way to lower the chances of problems developing with this system.
Maintenance Enables You to Handle Problems Early
Many of the heating problems that the average homeowner deals with do not have obvious symptoms. Not at first, anyway. They typically develop gradually over time, slowing inflicting more damage to the system until their negative effects become very apparent. It's not wise to wait for obvious signs that your heater is in need of repairs. By the time you notice these signs, you'll likely have to pay more to fix them.
Routine preventive heating maintenance involves a comprehensive inspection of your entire heater. At this time, our technicians will isolate any problems that exist. This allows you to schedule repairs ASAP, on your own schedule, before they develop far enough to threaten the system or leave you calling for last minute emergency repairs a month or two from now. Plus, heaters that receive regular maintenance have been shown to operate up to 40% more efficiently than systems that go without!
When Should You Schedule Your Heating Maintenance Appointment?
If you want the maximum benefit of scheduling preventive heating tune-ups, you need to schedule this service often enough. We typically recommend that most heating systems have maintenance done annually, in the fall. This is before its heaviest period of use, and prepares the system to be used without problems all winter long. It's not too late, though, if you didn't schedule maintenance this fall, to schedule it now.
Heat pumps are a bit more demanding. These systems should have maintenance completed biannually—once in the spring before heavy AC use and once in the fall before you switch over to heating mode. This is because a heat pump is used all year round, and therefore wears down much faster than other home comfort systems.
Your heating system will be much better off this winter if you schedule maintenance, as it will be able to handle the added demand. Skipping even one year of maintenance will increase the chances that you'll run into a problem exponentially. Be sure to schedule maintenance for your system ASAP, if you haven't done so already!
Contact Kool Breeze of Northwest Florida, Inc. today to schedule your next maintenance appointment or any other HVAC services you may need.