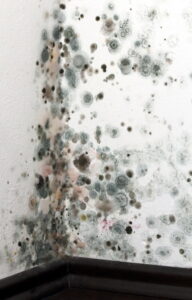 The air you breathe has major impacts on your health and well-being. And with the amount of time that people spend indoors—estimated at more than 90%—making sure your indoor air is of good quality is critical.
Different places have different air quality conditions. For example, in the dry and sandy southwest, dust is a major problem. In Florida's climate, what are the most important things you can do to keep your indoor air as clean and healthy as possible? Here are some suggestions. 
1: Dehumidifiers
There's no doubt that humidity is a big deal in Florida. In fact, Florida is the fourth most humid state in the country! With an average humidity of 85.58%, when the ideal humidity is between 30 and 50%,, what can we do?
A whole house dehumidifier can get your indoor humidity levels right down to a percentage that's perfect for comfortable breathing. This will also help avoid moisture damage to woodwork, paint, and wallpaper. It will decrease the workload of your air conditioner since you can keep your thermostat higher and feel just as cool when there's less humidity in the air. And it will also cut down on the growth of mold in your home.
2: Air Purifiers
Another option for preventing mold and mildew is a whole house UV air purifier. This device kills mold spores that float through the air with ultraviolet light as the air passes through its filtration and purification system.
It also kills other organic pathogens like bacteria—which normally reproduce very quickly and thrive in warm temperatures like the Florida climate—and pollen, which is a year-round problem here. Removing these things from the air reduces allergy and asthma symptoms, improves respiratory and skin health, improves sleep, and can even cut down on headaches and lethargy.
And it's not just your health that will improve with an air purifier. Your home will be in better shape, too! With mold less likely to grow, not only will there not be unsightly and hazardous mildew growth, but your home will smell fresher.
When your nose detects an aroma, that's because the particles are entering your respiratory system. Those stinky running shoes are sending foot bacteria right up your nose! Sneaker stink, pet odor, and other unpleasant smells can be eliminated with an air purifier. And with pollen, pet hair, and other contaminants being snatched out of the air, your home will also accumulate less dust. If you're interested in UV air purifier services in Navarre, FL, we've got you covered.
3: Duct Sealing
If you have a serious dust problem in your home, you might like to find out where it's coming from. And it's entirely possible that it's coming in through damaged ductwork. If there are cracks, tears, or disconnected segments of ductwork in your home, they can pull in air from unoccupied places like between your walls or in your attic.
This means your air conditioning isn't working as well as it should be, but it also means all kinds of particles can be sucked into the damaged sections and blown out your vents into your home. This could include anything from sawdust to rodent mess to fibers of insulation, and you don't want to breathe it. Have it checked by a professional to determine which places need to be resealed.

For professional duct sealing and dehumidifier and air purifier services, look no further than Kool Breeze of Northwest Florida, Inc. Contact us today!