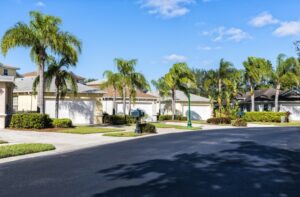 If you're considering your home's air conditioning options and possibly wanting to make a change in how you cool your home, you might have heard of ductless mini splits. In the process of considering your possible choices, it's important to ask a lot of questions, and to keep in mind the particular needs of your home, your family, and the climate you live in. Our climate here in Florida is very different from that in other parts of the country. Will a mini split air conditioner work well here?
Ideal Situations for a Mini Split
A ductless mini split's main selling point is right there in the name: ductless. If your home lacks ductwork entirely, you may have been using window AC units, and a ductless mini split is an ideal way to air condition your whole home without the major expense and inconvenience of installing a whole system of ductwork.
If your home has ductwork, but it's in poor condition, it might be better to eliminate it completely than go through the process of replacing or repairing ducts that are kinked, cracked, torn, or deteriorating with age. 
The other situation that is ideal for a mini split is when only a portion of your home has ductwork. Perhaps there have been additions built, or previously unoccupied sections like a garage or attic have been enclosed as part of your living space. Using a mini split as a secondary system only in those areas, or using a mini split for your whole home so that a single system can control the temperature in all parts of your home is a perfect solution.
Other Mini Split Benefits
Even if your home doesn't necessarily fall into one of those categories, you might still decide there are enough benefits to ductless air conditioning in Pensacola Beach, FL to make it worthwhile. Overall, they are very efficient systems, utilizing smaller motors than traditional AC units use, and consuming less energy, even when they are used to keep your whole home at one temperature. But because of the unique way they can be used, in real-life scenarios, they are even more efficient than that.
These systems have multiple air handlers, placed throughout your home, and each one has a separate thermostat. The refrigerant lines split when they enter your home, and instead of all your cooling power being located in one indoor unit, it is dispersed.
This allows for zone control: cooling certain parts of your home more than others. In this way, you can cool only those rooms which are occupied, saving a great deal of energy—and money. This makes the mini split ideal for climates like ours where cooling costs comprise the majority of our electric bills.
Mini split systems can also be used with heat pumps instead of just air conditioners. This allows for the refrigerant flow to be reversed, bringing warmth into your home during the winter, and they work extremely efficiently to do so, especially when the outdoor temperature is at least forty degrees.
In areas that rarely drop below freezing in the winter, a heat pump could be the only heating system you need. If you'll soon be in the market for a heater as well as an air conditioner, this solution provides one-stop shopping and single-system heating and cooling at a high level of efficiency, with no need for ductwork.

For professional heat pump and ductless mini split AC services, look no further than Kool Breeze of Northwest Florida, Inc. Contact us today!