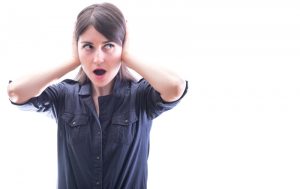 Wouldn't it be nice if we had air conditioners that could self-diagnose malfunctions and report them back to the homeowner, in detail? We're sure that will exist someday, but in the meantime, we have to rely on other methods for an air conditioner to send warnings that something is wrong. Perhaps it's a drop in cooling power, an unexplained spike in energy bills, or frequently tripping circuit breakers.
Or it could be something else entirely–strange and unfamiliar noises coming from the air conditioning system. Anything that's different from the normal hum of the fans and compressors, and the occasional clicking as the system comes on and shuts down, might be telling you of a malfunction. Do not try to investigate these problems on your own, since there are various possible causes for them, and we don't want you to injure yourself or damage the air conditioner even more by inspecting.
Be sure to call our HVAC pros and we'll track down the exact source of the problem so it can be quickly repaired.