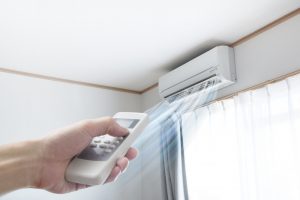 Ductless heating and cooling systems have been growing in popularity in recent years, and for good reason. They're very versatile and energy efficient, and offer a number of benefits to homeowners.
Instead of functioning through a network of air ducts connected to an indoor air handler and evaporator unit, a ductless HVAC system breaks up the indoor unit and air handlers to distribute conditioned air throughout your home in the form of individual, mini air handlers—each of which is mounted up high on the wall in the rooms that need conditioning.
Of course, if you already have a ductless system in place, you're already aware of this—but do you know what repair needs to look for?