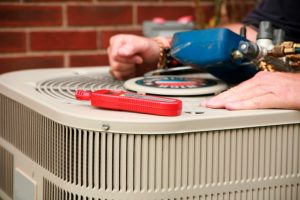 In most parts of the country, we're prepping for winter, by making sure our heaters are maintained and any needed repairs are managed. However, in these parts, winter doesn't mean much—except that it's the perfect time to turn off our air conditioners for a bit! This means it's also the perfect time to schedule Navarre, FL air conditioning maintenance.
Remember though, only a highly trained technician can handle the variety of tasks involved with such a service, such as inspecting motors and electrical components, cleaning coils and moving parts, and making any adjustments necessary to prevent component or system breakdown. But is this service really necessary?
Yes, Maintenance Is Essential
And no, we are not just saying that because it's a service we offer. Think of your HVAC systems like the cars you and your family drive. Without routine check-ups, the various components within a vehicle begin to break down and wear out, until eventually, the car becomes inoperable if neglected long enough.
This can happen to your air conditioner, too. But aside from that, there are a number of benefits to having your air conditioner regularly maintained by a professional, such as:
Better AC Reliability: This is the most immediate benefit you'll receive from routine AC maintenance—an air conditioning system that's less likely to suffer a major operational breakdown. Through a close inspection, our technicians are able to locate areas in which wear and tear on the system can lead to breakdowns, and adjustments and cleanings further remove potential issues.
With a well-maintained AC system, you can relax all year long, knowing that you likely won't need to make any emergency repair calls.
Better Cooling Efficiency: The accumulation of wear and tear on an air conditioner adds strain to its components. One particular component that is impacted is the blower motor. Your energy bills will rise with the more wear and tear your system has to endure, as it won't be able to work as efficiently as it should. With annual maintenance, however, it should retain 95% of its efficiency rating throughout its service life.
A Longer Lasting AC System: When it comes to air conditioner service life, your system should last between 10-15 years. This, of course, depends on many factors such as the manufacturer and model of AC system you have, in addition to how often it is used. But generally speaking, an air conditioner should absolutely last this long if it is properly maintained.
Fewer Repair Needs: It makes sense that you'd rather not spend any more money than necessary on AC repairs year over year. Then you'll be happy to know that about 85% of the repairs that any air conditioner might need during its service life are actually preventable, thanks to maintenance inspections that catch problems early on—which means huge savings in repair bills.
When you enroll in our maintenance program, you'll receive a number of benefits, including priority service, discounts on non-warranty parts as well as system repairs, and a thorough precision tune-up on your air conditioner.
To schedule your next AC maintenance appointment or if you have any questions,