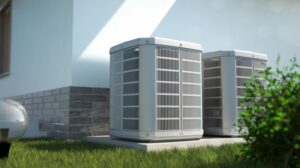 When you live somewhere that gets as warm as it does here in the summertime, then owning an effective and efficient air conditioning system isn't just a "nice to have," it's an "absolutely necessary to have." 
It's important to keep in mind, though, that no cooling system will last forever, and knowing when yours needs to be replaced will actually help you save money and improve your comfort. But how do you know when it's time? Read on as we uncover some signs. 
Signs That It's Time for an AC Upgrade
In general, the average, well-maintained air conditioner will need to be replaced every 10-15 years. However, depending on a variety of factors, it could be time to replace it before then. For instance, if it:
Needs Frequent Repairs
This is especially important if your system is also on the older side. An air conditioner is going to accumulate wear and tear just like any other important appliance or piece of equipment. However, it should really only need a repair every couple of years. If you find yourself calling for AC repairs 2 to 3 times a year or more, then it's definitely time to consider your replacement options. 
Keep in mind, too, that professional maintenance can help you avoid up to 85% of the repair needs your system may ever need in its lifetime! So be sure to schedule this annual tune-up ASAP to keep your system in good shape.
Needs Costly Repairs
Some repairs cost more than others. This is an unavoidable fact. However, if you're keeping up on maintenance, you should be able to keep those repair costs down to a minimum. If you need a motor bearing replaced, for example, this is a common wear and tear problem and won't cost very much. 
If the compressor is malfunctioning and this component needs repair, then you have a much bigger and more expensive repair on your hand. You should always check first to see if the repair will be covered by your manufacturer's warranty, but if not it's wise to consider if it's time to replace your system. 
A general rule of thumb here is that if your next repair or set of repairs is going to cost half of what the system is worth, it probably makes more economical sense to get a new system, which is going to cost you less month-to-month anyway than an inefficient system that needs constant and costly repairs!
Is Using Old Refrigerant
Another sign that it's likely time to upgrade your air conditioner is that it's still using old refrigerant. Although R-22 refrigerant was used as recently as two years ago, it was phased out and is no longer manufactured or sold here. This means that if you have a refrigerant leak, your system is going to suffer even more than it usually would, since it may need a different type of refrigerant, which won't bode well for system performance or efficiency.
Is Causing Higher Than Average Energy Bills
Do your utility bills seem to be skyrocketing? This is a sign that something in your home is working inefficiently, and it could be your air conditioner that is to blame. After all, HVAC systems account for about half of all the energy use in a home. 
So, take a look at your utility bills. Are they a lot higher than they were this same time last year? How about in comparison to what your neighbors are paying? If you notice a huge difference, it's definitely time to start exploring your options. 
For professional and reliable air conditioning services, look no further than Kool Breeze of Northwest Florida, Inc. Contact us today!