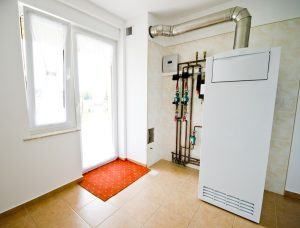 Okay, it's true—we don't have to worry about cooler weather too much around here. But given the vast difference between the coldest night of the year and the hottest day, in the middle of winter you'll be grateful for a fully functional furnace. Hopefully, you've had yours maintained already this season to prevent any problems from cropping up.
But it's also important to remember that even if you keep up on Navarre, FL heating services, there is still a chance that problems could crop up. One of the most common service calls we get are in regards to heating systems that are making odd noises. What do they mean? Can you ignore them? Keep reading to learn more.
Banging
First off, at the first sign of any unfamiliar sound, it's important to give a professional a call right away. Ignoring strange sounds could mean a small repair turning into a huge emergency weeks or even days later.
Banging is a particularly ominous noise. If you hear this coming from your heating system, it may be something as simple as an obstruction inside or outside the machinery, but it could also be something much more serious.
Screeching
This is one of the most concerning sounds you can hear coming from any HVAC system. If you hear this, be sure to shut your furnace off right away and call our qualified professionals to inspect. It could be that a part is loose, but from this noise, it's likely impacting other components and can quickly lead to damaging and even unsafe damage.
Rumbling
The burners within your system get dirty with normal use, over time. This is part of the reason that maintenance is so imperative. A rumbling sound usually indicates that there is too much dirt in the burner, and it might be hampering the operation of that burner. Rumbling is also a potential sign that the pilot light needs adjusting
Booming
When your gas furnace starts up, you'll usually hear a "whooshing" sound. If instead you hear a booming sound, it could indicate that there's been a buildup of gas from a delay in ignition. This can be a potentially dangerous problem as it increases your risk of carbon monoxide exposure. Be sure to call in our technicians right away if you hear a booming sound coming from your furnace at start up or any other part of the process.
Consistent Clicking Noise
This is another scenario most likely to occur with a gas furnace than an electric one. If you have a gas stove or have ever used a gas stove, then you're likely familiar with the clicking sound that burners make until they light.
This is the noise we're talking about—if your pilot light is out in your furnace, then the burners won't light. Your gas furnace could likely make this noise if there is a leaky gas valve or loose wiring. Overall, odd noises are the leading way that heating systems communicate something is wrong with them—so it's important that they're not ignored.
For professional heating services, contact Kool Breeze of Northwest Florida, Inc. today.