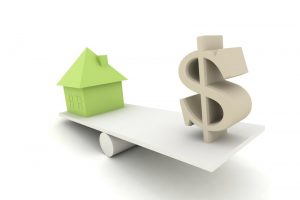 Wouldn't it be nice if you had a Destin, FL heating system that would last forever? With how little we use our heating systems around these parts, it can be frustrating when repair needs crop up, and when you discover that you need to replace an aging heater that just can't be patched up anymore.
Unfortunately, though, as little as we may need these appliances, we still do need them, and the fact of the matter is that you are going to run into some type of problem with your heating system throughout its lifespan. The best thing you can is learn to recognize the signs that your heater is in disrepair, especially if it's at older system. This way, you can get out in front of the problems before they grow any worse.
Be Sure to Invest in Maintenance
Staying on top of your regular tune-ups is the best way to keep heating repair needs at bay, but even with this important service, your system will fail at some point. And when that time comes, you'll need a professional on your side to diagnose the problem accurately, and either resolve it or recommend a system replacement. The thing is, if you ignore the problem not only will it not go away, but the energy drain will start to have an effect on your wallet too, especially if your heater is 10-15 years old. Below are some signs to watch out for that your heater is in disrepair.
Cool Air Coming from Vents: There are a number of heating issues you can run into that are on the subtle side. This isn't one of them—a heater that's blowing cool air is a clear sign that something is amiss. First, it's important to check that your heater is actually in heating mode and not "fan only." If the problem is not with your thermostat settings, though, then you might be dealing with a fuel combustion problem, or even breached and leaky ductwork. Whatever the case may be, you need to have your system repaired in order to restore system effectiveness and efficiency.
Spike in Heating Costs: You won't always notice a drop off in your system's heating performance, if it's subtle. This is why it's important that you keep an eye on how much you're paying to heat your home. True, heating bills do fluctuate a bit here, but sudden or drastic spikes in your heating costs should be a huge red flag that something is amiss.
Burning Smell: When you ran your heater at the beginning of winter, you might have noticed a dusty odor. This is normal, since your heater has been off for months, and dust has to burn off of its components. But if you continually smell burning coming from the heater, then you need to get in touch with our team ASAP. This symptom indicates something could be wrong with the electrical components of your heater, which is a threat not only to the heating system but to your safety as well.
Whether you suspect you need heating repairs or want to look into your system replacement options, our team is the one to call. Contact Kool Breeze of Northwest Florida, Inc. today!